⚠️Company holidays from 26/07/2021 to 08/08/2021. Orders placed after the 18th of July 2021 will be processed after the company holidays. ⚠️Due to summer temperatures, chocolate products are temporarily unavailable in our online shop.
Suggestions

CHF 74.10
ORGANIC
Organic products are sustainable because their production provides a good way of living today without compromising the opportunities of future generations. To this end, producers, processors and traders of organic products balance the interests of humans, animals and nature.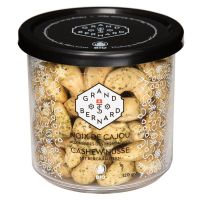 BIO KNOSPE CERTIFICATION Ingredients: CASHEW NUTS* 99,2% (India), Mountain herbs 0.6% (Switzerland) (thyme*, basil*,...